Our people on the ground in FIJI, Ba district, Raki Raki have been delivering food and other necessary items to the devastated areas in much need of assistance. The President of Yoga in Daily Life Sydney has personally seen that our humble donations totalling $6060 are given to those who are most in need. In co-operation with FIJI Sevashram much help and support has been reaching the small villages through their programs and relief-efforts.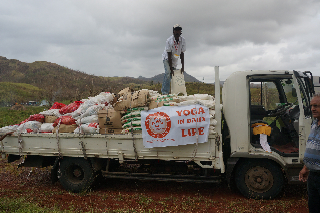 A word from the Fiji Government:
Tropical Cyclone Winston – the most devastating storm on record in the Southern Hemisphere – recently reached Fijian shores, destroying homes and livelihoods, and cutting many Fijians off from utilities, telecommunications and essential medical services.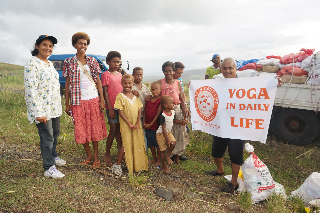 The devastation on a small Fijian island that accounted for nearly a quarter of the death toll from Cyclone Winston is worse than any war zone, the commanding officer of Australian soldiers in one village has declared.
"In terms of damage and devastation on a community, this is probably the worst I've seen," Colonel Dugdell said.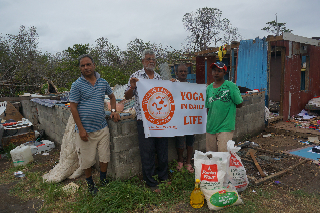 There is still much to do in order to re-build, if you would like to volunteer please contact
https://www.facebook.com/fijisevashramsangha/?fref=ts