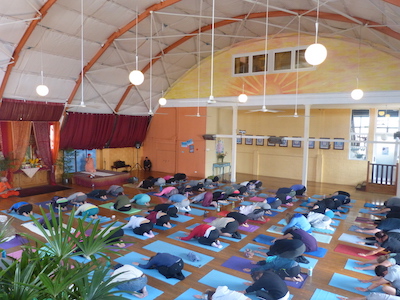 It was exciting to be part of, and contribute to the first ever International Yoga Day! The day got off to a fantastic start with an opening address by Archana Singh and Mukesh Kimar from the Indian Embassy. As well as their own personal remarks, they also relayed messages and well wishes from both Prime Minister of India Narendra Modi and Prime Minister of Australia Tony Abbott.
Then our open day really kicked off - with over 120 people participating in a 2 hour long Yoga class, followed by Yoga nidra and a short Satsang with Sadhvi Shivjyoti. Some were here for the very first time, and it was truly a wonderful sight to behold everyone's enthusiasm for traditional Yoga. After experiencing the yoga asansas and their effects on body and mind, silence fell over the class as all lay down for the yoga nidra, also known as sleep of the yogi.
To complete the day, warm chai and delicious biscuits were served in the garden, by the Shiva temple, and everyone enjoyed the surprisingly warm June sun and atmosphere of the Ashram.
Every guest received a gift bag to take home, with a complimentary self-enquiry meditation CD, a sacred Rudraksha seed and explanation, a Khatu Pranam exercise sequence chart, Peace mantra card, an article about 'finding balance through Yoga' by Sadhvi Shivjyoti, and some other inspirational quotes.
Feedback from all attendees was very positive, with smiles being worn throughout the afternoon, and many expressing a new sense of calm and fulfilment from the day's yoga practice. And most importantly a renewed commitment to practicing yoga in daily life, everyday!
We were all very grateful for the opportunity to provide so many people with an experience of authentic yoga, and to be able to give them something positive that they can continue to use as a means to improve themselves and their experience of life. We wish every one of you a fruitful year of yoga practice ahead, and look forward to seeing you at the ashram soon!
At the end, we also announced the winner of a one year free pass, who was who was ecstatic and most thankful. And so are we, for the opportunity to share.
Here are some pics and reflections from the day: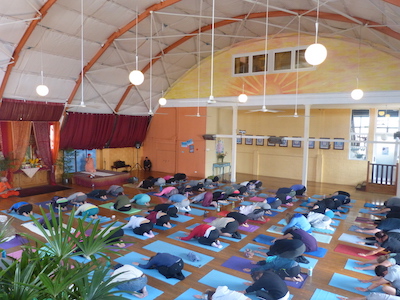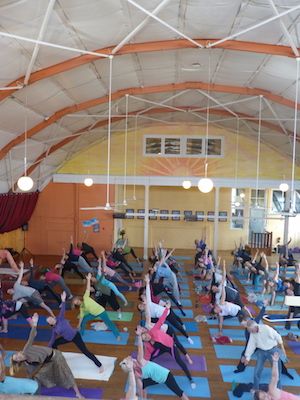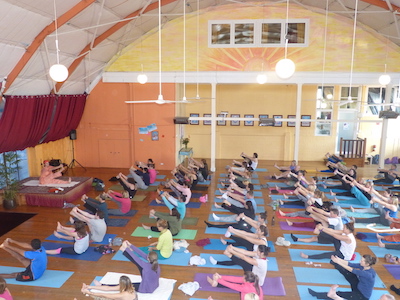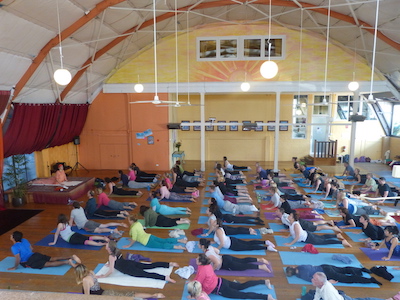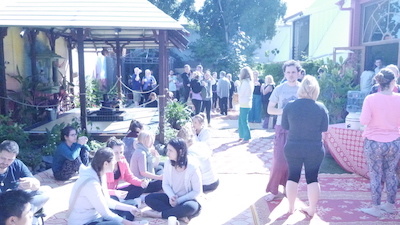 "It was a great way to start on a new journey, what a wonderful day"
"A special day to reflect and strengthen my skankalpa"
"For me, it was all about learning to Relax, and that's what i achieved, what a glorious moment'
'Feeling balanced and calm, thank you for slowing me down'
'Healing without words, strength in my mind, and a reminder to be kinder to myself and others'
'I feel calm for once, thank you'