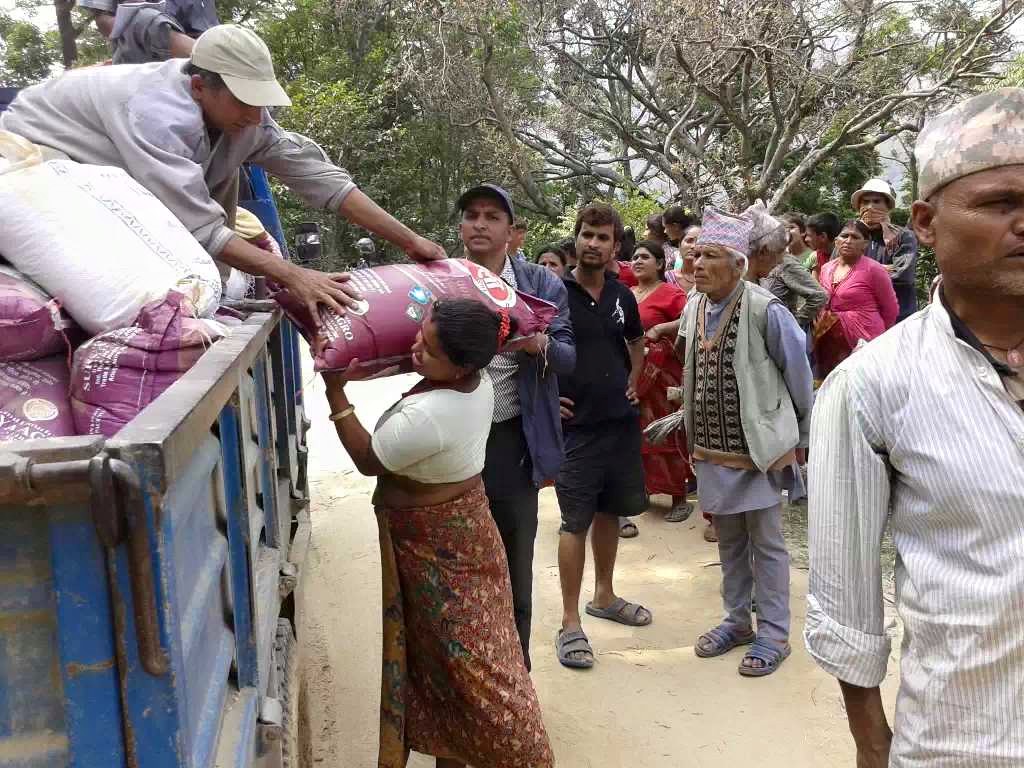 "You have not lived today until you have done something for someone who can never repay you."

To all of you who answered the call to assist those affected by the Nepal earthquake, we say thank you for your compassion and care. We raised a total of $3,500 thanks to your generosity.

The earthquake of April 25th 2015 ravaged Nepal, destroying homes and displacing millions of people. The Yoga in Daily Life team in Nepal were quick to respond to the recovery effort, and with the help of our supporters in Brisbane and around Australia, we have made a difference.

Our assistance on the ground has focused on villages in the district of Sindhupalchok. Around 80% of the houses in the district were destroyed, and rescue efforts were hampered by narrow roads and mountainous terrain. But with your help, Yoga in Daily Life Nepal has been able to provide financial assistance for urgently needed relief supplies such as tarps and tents, blankets, buckets, rice, noodles, lentils and oil.

Over the time, as people begin to rebuild their lives, your commitment will enable us to assist with their recovery and help give these vulnerable Nepali communities more strength to endure future crises.